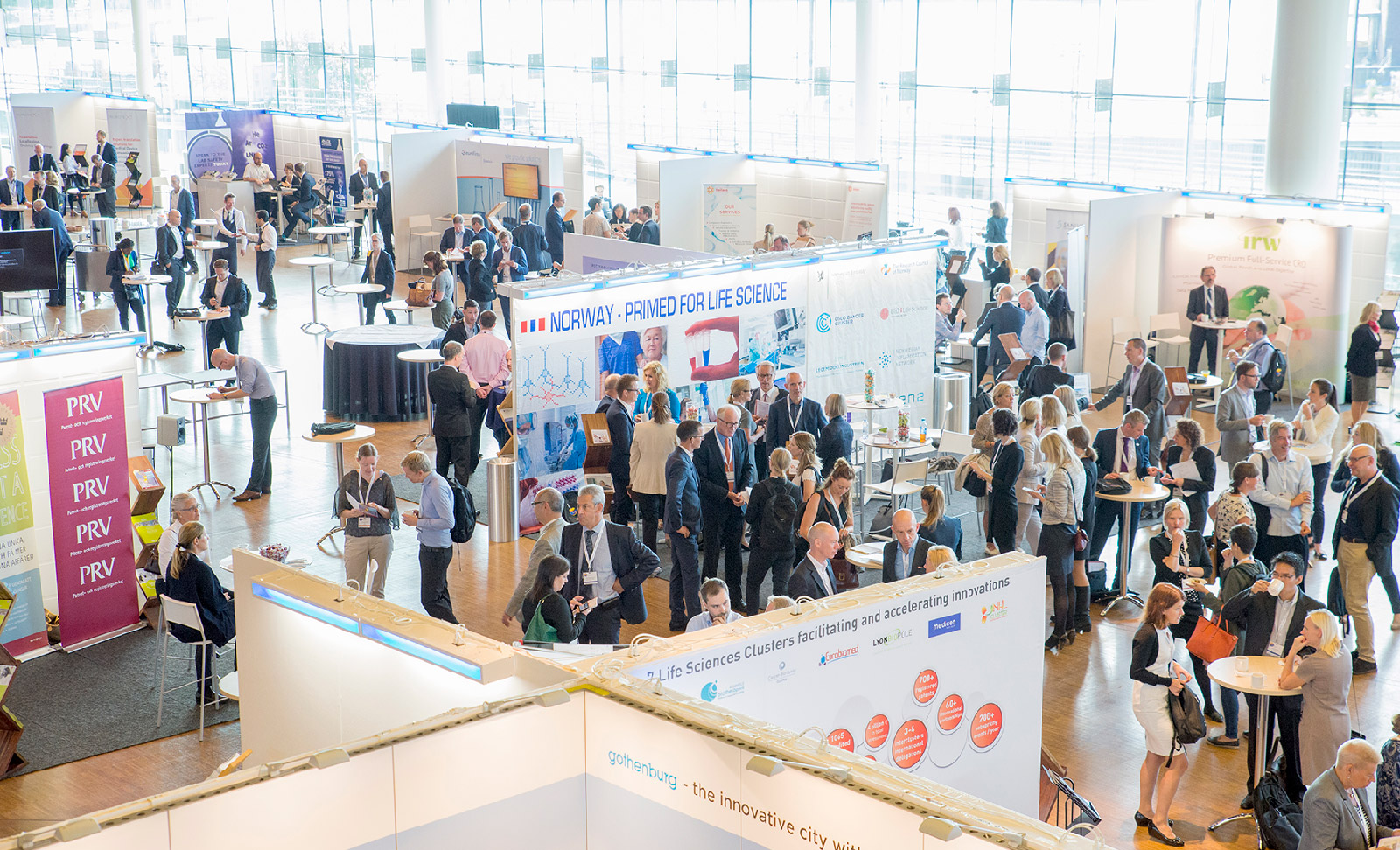 Photo: Espen Snipstad, LMI
"We had between 20 and 30 meetings over the two days of the Nordic Life Science Days 2018 conference. Here, you receive valuable feedback and have the opportunity to market projects and follow up ongoing negotiations. It's an important arena for establishing contact with international companies," says Kristin Sandereid.
Sandereid is Executive Fund & Business Manager at Inven2 and attends many international conferences each year.
A stand to present Norwegian life sciences
At the Nordic Life Science conference, Norwegian players in the field of life sciences joined forces on a stand in the exhibition area that presented the breadth of the Norwegian research and development environment.
"It's important that Norwegian players pull together and form alliances in relation to players from outside the country. We're a small country, but as a combined force, we are perceived as an important player in the field," says Sandereid.
The stand was sponsored by Innovation Norway and the Research Council of Norway, and also received funding from the Norwegian embassy in Sweden, which is very involved in promoting the field.
The other people cooperating on the stand were representatives from Oslo Cancer Cluster, UiO:Life Science, Norway Health Tech, Aleap, Norwegian Inflammation Network, The Association of the Pharmaceutical Industry in Norway, Centre for Digital Life Norway, The Life Science Cluster and Nansen Neuroscience.
Other conferences
Inven2 regularly participates in a number of other conferences each year, where it makes active partnering efforts on behalf of researchers and companies in the portfolio.
"We regularly attend BIO Spring in Europa, BIO in the USA and Biofit in France, and also take part in numerous subject-specific conferences that cover topics such as CRISPR, immunotherapy to treat cancer, microbiota and more", says Sandereid.
The purpose of attending the more specialised conferences is to learn about new markets, international R&D developments in the field, and, not least, networking.
Read more:
Nordic Life Science Days: www.nlsdays.com